Our Shop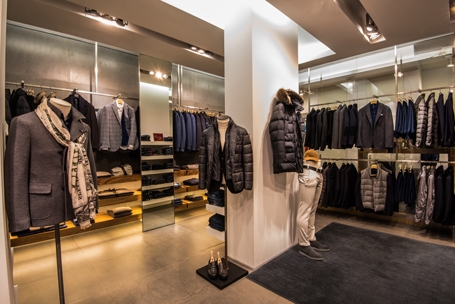 Cipriani-online is part of Cipriani, a multibrand menswear boutique, in the beach resort of Den Haag (The Hague), called Scheveningen.
Since 1992 Cipriani has been the shopping destination for men who care about quality and style.
At Cipriani we offer the best Italian brands in a typical Italian setting. We follow the trends and innovations, which constantly take place in the Italian fashion industry. We are happy to share our passion about style with you in our store,
through facebook and at cipriani-online.com
Gusto Cipriani is a fine example of how we like to dress, here you can find inspirational outfits with the latest collections available at cipriani-online. We work with highly specialized and reputated brands like:
Altea, Andrea d'Amico, Andrea Ventura, Aspesi, Barba Napoli, Gran Sasso, Jacob Cohën, Incotex, Marol, Pal Zileri, Mandelli Milano, Mazzarelli, Paolo Scafora, Paolo Vitale, Re-Hash, Zanone.
Do you have any questions concerning the collection, ordering or payment ? Please contact us via info@cipriani.nl
Our Opening Hours:
Monday Closed
Tuesday - Saturday from 10AM till 6:00PM

Sunday from 12PM till 6:00PM